We are a language school that has the vision to build well educated people not only in the language they learn from us but also the social and economical life style. At the end of the course, those who has successfully completed he course will get a well reputed certificate. Also we will guide to get a job opportunity in foreign county. 
We have banked our reputation as a Language institution which comes in handy in terms of lending a hand to those who are willing to work in Japan. Being passed the N4 level of JLPT examination successfully, we ensure the individual an appropriate job plus accommodation facilities.
More than 260 million people around the world speak Russian. It is not only the official language of Russian, but also of Belarus, Kazakhstan and Kyrgyzstan.
It is the official language of 53 countries and spoken by around 400 million people across the globe. Stats indicate that by 2020 two billion people in the world will be studying English.
With that big a number of award-winning scientists from its home country, it might not come as a surprise that German is very important in the academic community. In fact, it ranks second as the most commonly used scientific language.
With over 30 French-speaking countries in the world, It is a language spoken by more than 270 million French-speakers across the globe — both native and non-native speakers. French is the second most widely spoken mother tongue in the European Union, after German and English.
More than 1.2 billion people speak Chinese. Not only is Chinese spoken in China, but it's also spoken in Singapore and Taiwan. Chinese speaking people are living all across the world.
Success stories of studnets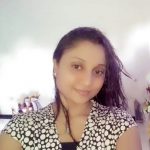 I highly recommend Dozo International Language School for the best place to study the Japanese language. I have participated & successfully completed the JLPT N4 class & Skill test class which are conducted by Dozo International. It was a very good experience for me. My Japanese language skill is more improved than before. And also I highly appreciate our Sensei. He is a very experienced lecture with a smart method of teaching. He explains the difficult lessons in a simple way. Thank you Sensei & Thank you Dozo International language school.
Good Luck...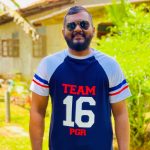 This is a great place to study the Japanese language program. I have followed specified skill course and N4 program.. sensei and other staff members are so friendly and teach the right path..so I highly recommend Dozo international language school to enhance your Japanese language and correct way to apply your Japanese visa procedures..good luck